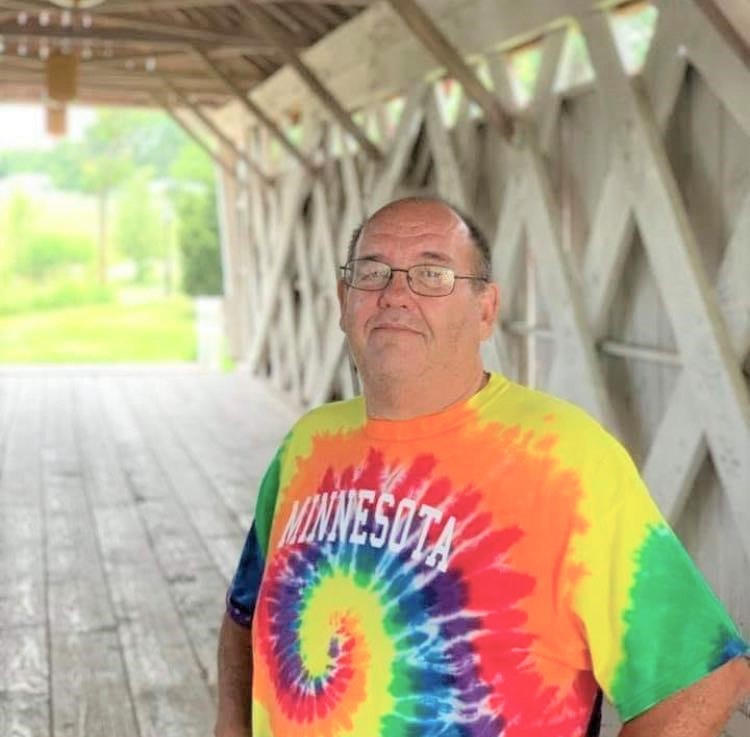 William Harvey Porterfield
William Harvey Porterfield passed from this life November 5, 2020, at his home in Ardmore, Oklahoma. He was born April 24, 1961, to Jack and Alta Faye (Miller) Porterfield.
He lived in Waurika, Oklahoma from birth to his early 20s, moved to the Ft Worth area for a few years until 1989 when he moved to Ardmore to take care of his Granny Ruby after Paw Paw passed away. He cared for her until her death in 2009. He was a mechanic at Gerken Richardson Motor Company in Waurika and Rutledge Auto in Ardmore. He enjoyed many years of tending to his cattle. He has been employed at Orschein Farm and Home in Ardmore for the past several years.
Shorty was not only a fantastic man but he was the best uncle a kid could ask for. Every single one of his nieces and nephews have a "one time out at Shorty's" story. From checking cows and feeding rabbits to racing old lawn mowers and climbing trees, Shorty always made us feel like we ran the place. There was never a birthday that went missed by him. He made it a point to call on every birthday every year. It was always a simple "happy birthday, I love ya and have a good day, but it was something you could count on no matter what. He truly loved each and every one of his family members, but it seemed the nieces and nephews were the ones that had him wrapped around their fingers. We've suffered a great loss with him leaving this earth but heaven has gained one of the coolest uncles to ever exist.
He was preceded in death by his parents, Jack and Alta Porterfield, his grandparents Barney and Minnie Porterfield and Monk and Ruby Miller, and his brothers-in-law Brian Chupp and Marland Swift.
Survivors include: his nieces and nephews - Misty Easter of Boonville, NC, Josh Easter of Bedford, IN, Dakota Easter of Spartanburg, SC, Josh Fox, Stephen Chupp and Jacke Patino of Waurika, OK, Kei'Leigh Chupp of Lawton, OK, Reyna Stilwell and Kianah Swift of Midwest City, OK, Shane Swift of Stillwater, OK, Marisol, Maribel, Rose, Mike, MariCruz, Mari, Lia and Jack Evans of Shawnee; brother HotShot Porterfield and his wife Sandy of Surry County, NC; and sisters Annette Chupp of Waurika, OK, and Melinda and her husband Doug Evans of Shawnee, OK.
A memorial service will be held Saturday, at 1:00 PM, November 14, 2020, at the football field in Waurika.