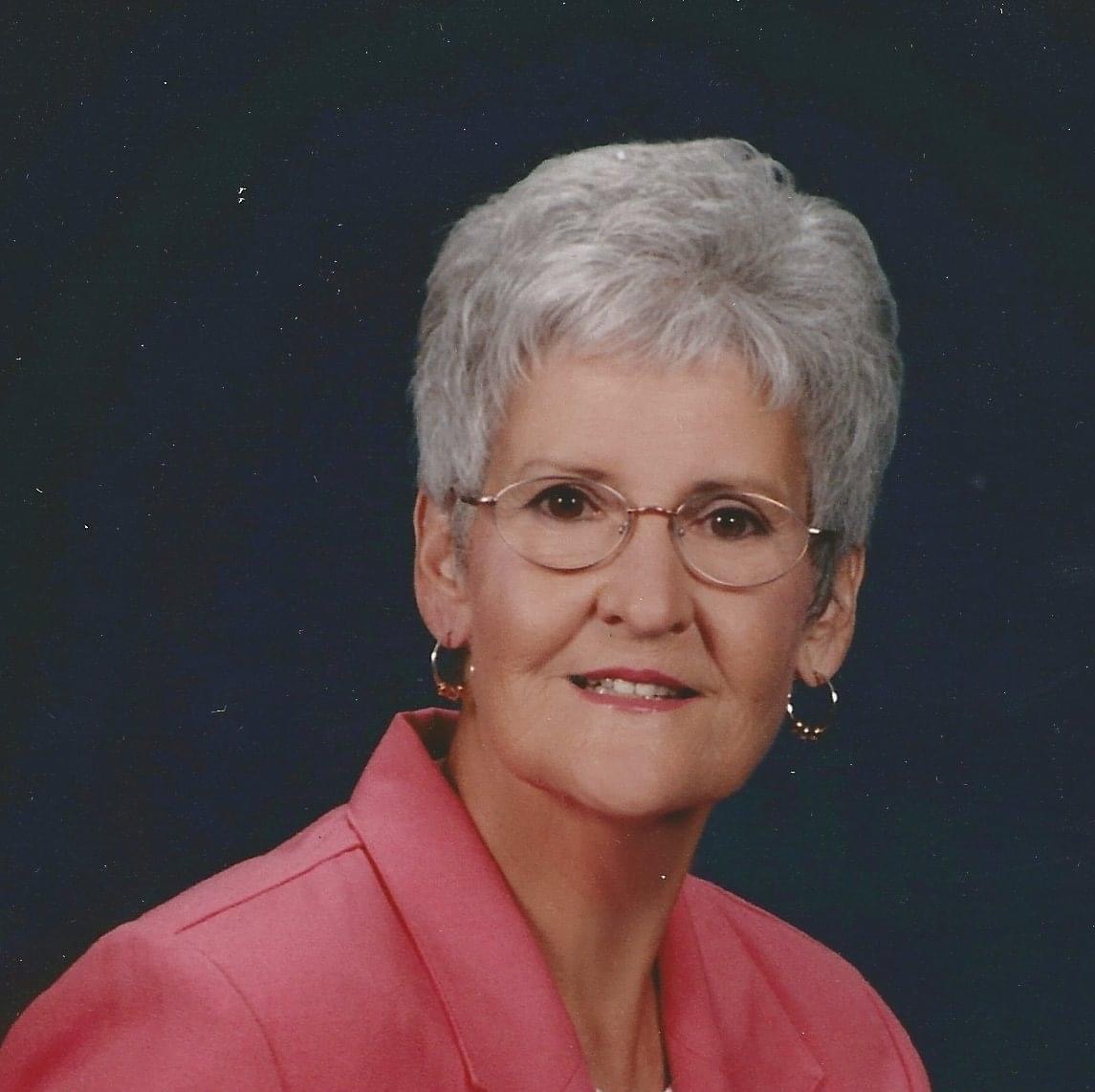 Nelda Yvonne Reynolds
Nelda Yvonne Reynolds was born October 14, 1936 in Ryan, OK to Clinton and Fanchion Mitchell. She was the oldest of the 4 children. Her siblings were James (Sonny), Lennon, and Ona. She was a homemaker and mother and a life long resident of Ryan. The home in Ryan was built in 1963 and she kept her home spotless inside and out. She enjoyed yard work, cooking, and was an excellent seamstress. She spent countless hours drinking coffee and visiting with friends and relatives. She was the glue that held this family together and will be missed and remembered daily. She knew all of the relatives and would often tell stories of the early days of her life, and was well loved by all who knew her. It should be noted that she drove a million miles hauling three boys to ballgames and FFA events.
She passed from this life on April 20, 2021 in Arlington, TX. Her son and daughter-in-law, Jimmy and Lori were by her side.
In 1953 she met and married the love of her life, Perry Reynolds. They would have three sons together. After Perry retired from Halliburton, they traveled the United States in their R.V. for many years, where they met many good friends and fellow travelers. Those were the best days of her life she recalled on many occasions.
She was preceded in death by her parents, Clinton and Fanchion Mitchell. When her husband Perry passed in 2001 she remained at the home and devoted her energy to maintain a beautiful yard and always had the coffee pot on for any visitors. She was a tireless and compassionate caregiver. When the family needed help she was the primary caregiver for Jess and Kennie Reynolds, and when her husband was sick she was also the primary caregiver. Her courage and strength were displayed often during family emergencies. Later in life, her good friend Max Anderson and her would travel together and loved to eat out and play dominoes.
Nelda is survived by her three sons, Gary of Jackson, TN, Doyle of Ryan, and Jimmy of Arlington , TX: her two daughters, Cindy Jepson of Melbourne, Fl and Mary Kay Middleton of Edmund, OK.. She is also survived by her three siblings, Sonny, Lennon, and Ona Lorentz., Among her descendants are 13 grandchildren, 24 great grandchildren, and 2 great, great grandchildren and numerous nieces and nephews. For the last three years she had a very special relationship with her two daughters in law, Lori and Sebrina.
As per her wishes, we will have a Graveside Service at the Ryan Cemetery, in Ryan, OK on Friday, April 30th at 2 p.m. with Johnny Ray Baker officiating.