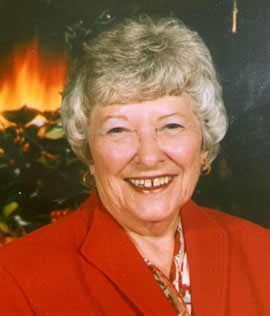 Mary Ann (James) Padgett
Mary Ann (James) Padgett, 88, of Hastings, Oklahoma, passed from this life December 15, 2020, at her home in Hastings, OK. She was born May 11, 1932, in Oklahoma City, Oklahoma, to Harvey and Alice (Curtis) James. She married Bennie Lee Padgett December 20, 1950.
She and her husband owned and operated Head of the Heard Custom Meat Processing. She enjoyed baking cookies and pies and loved gardening, especially her flowers.
She was preceded in death by her parents, her husband Bennie, and her sister Alice Jean Yeoman.
Survivors include: her children - Patricia and her husband Alan Conger, of Tulsa, OK, Tamara and her husband Jeff Tabor of Shawnee, OK, and Pamela Padgett of Colorado Springs, CO; her sister Linda May of OKC; nephews Tim Yeoman and his wife Teresa of Bell Plain KS, Ken Yeoman and his wife Sherree of Bell Plain KS, niece Debra and husband Rob Cheshire of Columbia, MO; six grandchildren - Leah Conger, Allison Conger, Michelle and husband Jared Dyer, Katie and husband Lance Coker, Cheyenne Owens and wife Tara, Rebecca and husband Adam Wilson; and seven great-grandchildren - Marshal, Josie, and Lexie Owens, Trip Bendell, Ace and Jet Dyer, and Marena Wilson.