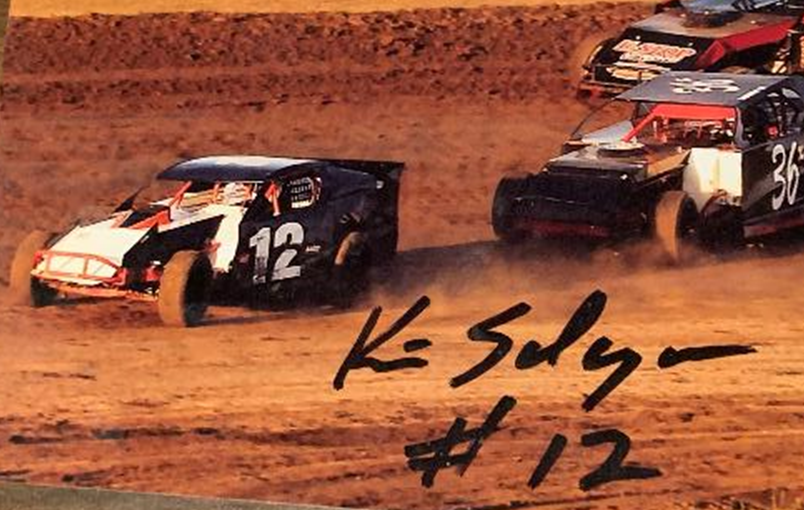 John Keith Salazar
Keith's Words of Wisdom
"Sometimes you win and sometimes you learn."
"Life wasn't made to be easy. Sometimes you have to grit your teeth and get through it."
"Don't drop your back shoulder."
"Gotta have a better attitude."
"Rub some dirt on it, you'll be 'ight'."
John Keith Salazar, 50, of Waurika, Ok. passed away June 22 , 2021 in Oklahoma City from injuries sustained in an automobile accident.
Keith was born to Betty (Williams) Guzman and Johnny Salazar on June 12, 1971 in Duncan, Ok. He attended Waurika Public Schools for 12 years graduating in 1989. He has been employed at the City of Waurika for five years where he serves as the Street Supervisor and Title Code Enforcement Officer. Previous employment includes Jefferson County Rural Water District #1 and Rezner Trailers.
His passion was baseball and he spent 20 years umpiring a countless number of ball games. He is currently a member of the Comanche Sports Group LLC and Chisholm Trail Umpire Association. Keith previously served as the president of Waurika Youth, Inc. and was the girls' coordinator for the Southern Star League. Throughout the years, he coached many little league teams, including his daughter's.
When Keith was a little boy he attended car races with his grandpa and that lead to a love of racing. He owned several race cars and participated in races in Lawton, Wichita Falls and Ardmore. He received several awards for his performance, but his main purpose of racing was because he loved it.
Out of all the things he loved, his greatest love was for his daughters and grandchildren.
Keith is survived by his parents, Betty Guzman of Waurika and Johnny Salazar of Hastings; daughters Kayla Salazar of Oklahoma City and Taylor Salazar of Edmond; brother, Patrick Salazar of Duncan; step-sisters, Darlene Williams, Sherri Renschen and Terrie Russell; grandchildren, Kylan and McKynlee; nieces and nephews, Kevin Guzman of Waurika, Jessica Hedges of Walters, Tatum, Destiny, Taylee and Preston Salazar of Duncan; aunt, Linda Phillips of Waurika; and uncles, Pete and Daniel Salazar. He was preceded in death by his grandparents, Grover and Diamond Williams and Jose and Maria Salazar.
A celebration of life was held at 10:00 a.m. Friday, June 25, 2021, at the First United Methodist Church in Waurika with Adam Brinson officiating. Burial was in the Waurika Cemetery.
Serving as pallbearers were Jason Phillips, Mitchell Phillips, Paschal Thompson, Ricky Garrett, Harold Winton Jr. and Chad Durbin.