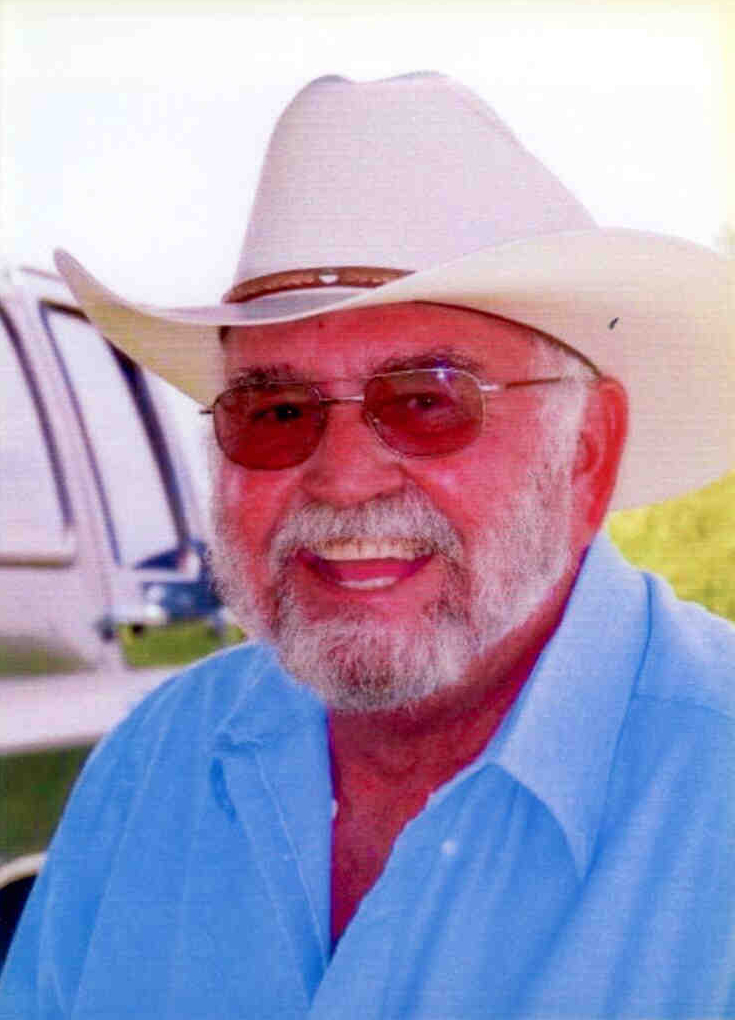 Jimmy "Jim" Odis Howard
Jimmy "Jim" Odis Howard, was born the third child of seven, on April 4, 1945 in Amhearst, TX to J.T. and Juanita (Way) Howard. He passed from this life on April 9th, 2021 at the age of 76.
Jim attended school at Wilson, and moved to Ryan and graduated from Ryan High School in 1963. He worked in the oilfield at Oscar and moved to Dover, OK and worked as a driller for A & P Drilling Co. He learned to play the guitar and formed the band Jim Howard and Country Stones. He was the lead singer and he and the band played at area events.
He married the love of his life June Whitecotton on October 29, 1971. After living in Hastings a short while, Jim, June, and family moved to Wilson. They purchased land and a home place of Jim's aunt and uncle and began farming and ranching on the land Jim had worked on as a young boy. Jim and June also owned and operated J H Fertilizer of Ringling for several years. He and June worked side by side daily for their fifty years of marriage. He loved his animals. He rode his horse for many years checking and rounding up cattle. His horse Weber, he had from age five to thirty-seven years; and Ernie from age five until present. He also had a special cow dog named Sue.
Jim is survived by his wife June, of the home in Wilson; three children: Tina and Alan Bevel, Piedmont, OK, Karmen and Junior Yanez, Wilson, OK, and Shane and Malyn Gover, Wilson, OK; one brother, Bill and Glenna Howard, Moore, OK; four sisters: Pernell and Greg Williams, Ryan, OK, Dorotha Seay, Ryan, OK, Junnie and Ken Surratt, Waurika, OK, and Betty and Jim Howard, Claypool, OK; six grandchildren: Landon Bevel, Baily Caldera and husband Marco, Kagney Edelen and husband Justin, Kelcey King and husband Garrett, Pyper and Parker Gover; and four great-grandchildren: Kyler, Jordan, Eloise, and Dawson. He is also survived by a host of nieces and nephews.
He was preceded in death by his parents, and one brother, Dale Ray Howard.
Graveside service will be at 11AM Tuesday, April 13, 2021 at Hewitt Cemetery in Wilson, Oklahoma with Mark Fuller officiating. Visitation will be at Dudley Funeral Home Chapel in Ryan Sunday from 1-5PM and Monday from 11AM-5PM at Alexander - Gray Funeral Home in Wilson. Condolences may be sent towww.Dudley funeral homes.com. Memorial contributions may be made to Cross Timbers Hospice. Pallbearers will be Landon Bevel, Dustin Weatherly, Denver Weatherly, Garrett King, Justin Edelen, and Zane Gray. Honorary Bearers will be Shane Gover, Alan Bevel, and Junior Yanez
The family wishes to thank Cross Timbers Hospice for their exceptional care and a special thanks to Rosie, Kelly, and Nancy.