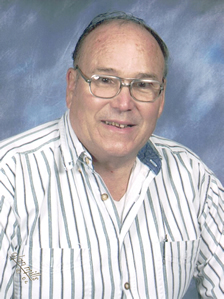 Don Alvin Ragan
Don Alvin Ragan, 82, of Waurika, Oklahoma, passed from this life November 5, 2020, in Oklahoma City, Oklahoma. He was born November 23, 1937, in Enid, Oklahoma, to Elmer Lee and Agnes Vernie (Matlock) Ragan. He married Mary Flint March 18, 1958. She preceded him in death August 9, 2020.
Don was an electrician and served in the Hayward National Guard. He loved to tinker with things in his workshop.
He was preceded in death by his parents and his wife Mary.
Survivors include: his son Don Alvin Ragan of Modesto, CA; his daughters Candy Ragan of Modesto, CA, and Tammy Ragan of Waurika, OK; his brother Elmer Ragan of Springfield, MO, and his sister Sherri Jean Gallager of Vancouver, Canada.
Graveside services will be at 1:00 PM, Thursday, November 12, 2020 at the Hastings Cemetery with Mike Bates officiating. Visitation will be at the Dudley Funeral Home Chapel in Waurika Thursday morning from 9:00 AM to noon.