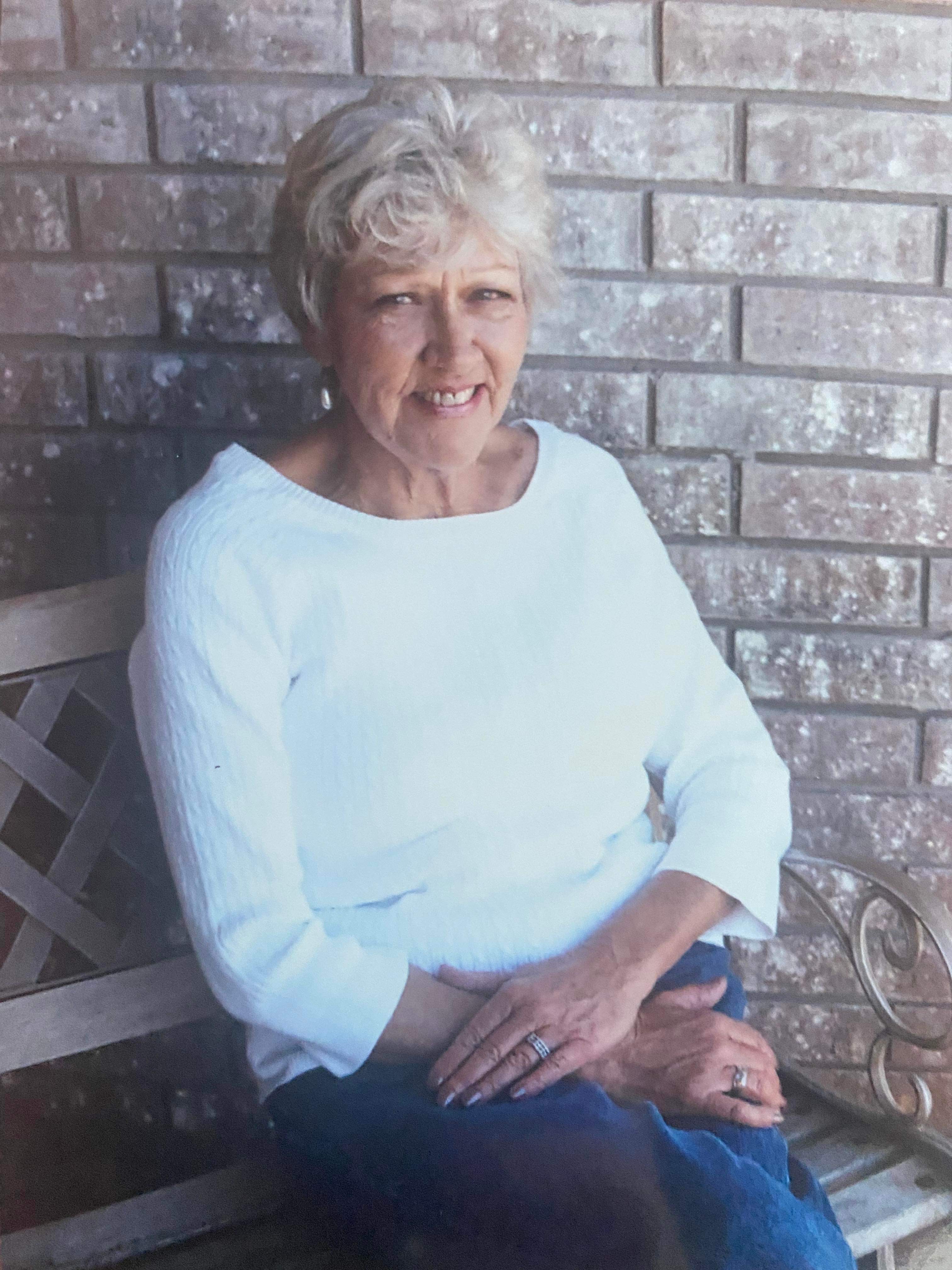 Shirley Ann (Richardson) Cephus
Shirley Ann (Richardson) Cephus was born on May 2, 1942 in Waurika, OK to William Dalton and Irene (Taylor) Richardson. She passed from this life Thursday, December 2, 2021 at home surrounded by family and friends. Shirley graduated from Waurika High School in 1960.
In her younger years, Shirley had a career working for TV stations and acting in commercials. She returned to Waurika in the 1970s and began writing short stories for the local newspaper. This led her to begin writing a book that she had published in the late 90s. She worked for her brother, Dewey, at Richardson Auto Center retiring in 2007.
Shirley enjoyed shopping, traveling, and spending time with her family. She was an avid reader and writer. She was a member of the Waurika church of Christ most of her life. Her grandchildren and great grandchildren were the light of her life.
Shirley is proceeded in death by her parents, one sister, Billie Woods, and two brothers, Jim Richardson and Dewey Richardson. Survivors include one brother, Harold Richardson and wife Lynette of Oak Harbor, WA; one sister, Jeanne Gower and husband Cletus, of Temple, OK; sister-in-law, Ann Richardson of Waurika; one son, Kevin Cephus and spouse Pauline, of Spokane, Washington; one daughter, Kimberly Davis and spouse Roger, of Waurika; grandchildren Ashley Taylor and spouse Cory of Waurika; Kendrick Davis of Denver, CO; Abby Davis of Waurika; and three great grandsons- Cache, Creed, and Crue; along with numerous nieces and nephews.
Funeral service will be Saturday, December 4, 2021 at 1:00PM at the Waurika Church of Christ with Tommy Maxwell and Jerome McCalvin officiating. Burial will be in the Sugden Cemetery under the direction of Dudley Funeral Home in Waurika. Visitation will be Friday from noon-7PM with the family receiving visitors from 5-7.
Memorials may be made to the Sugden Cemetery.