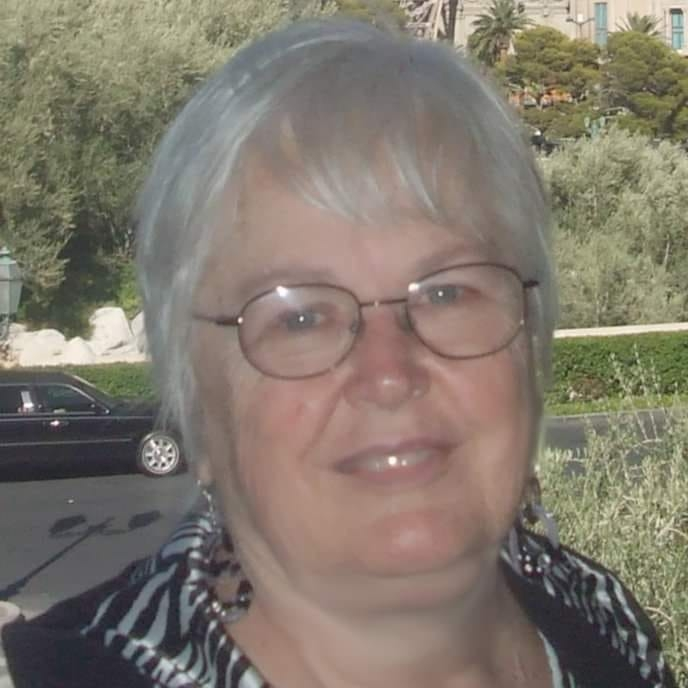 Sandra "Sandy" Lee Roche Dudley
Sandra "Sandy" Lee Roche was born April 2, 1944 in Galveston, Texas to Dolly Beth (Nelson) and Thomas James Roche. She passed from this life Saturday, August 28, 2021 at the age of 77. Sandy graduated from Galena Park High School in 1962, Sam Houston State University in 1965, and from Texas A&M University in 1968 with her Masters in Education. Sandy and Patrick Hardy Dudley were married November 5, 1965 in Houston, Texas. Sandy and Pat resided in Wichita Falls most of their married life until Pat retired from Midwestern State and they moved to Waurika to be closer to PJ in 2002.
She taught school in Houston upon graduation and worked for Region 9 Education Service Center in Wichita Falls. Sandy and Pat were active members at Fairway Baptist Church in Wichita Falls where she served as church secretary/treasurer for many years. She owned a rockshop for a few years where she dabbled with gems and minerals.
She was a member of the Waurika Sorosis Club and served as the Waurika Chamber of Commerce President. Sandy enjoyed singing and cooking and also baking cupcakes for events with Sorosis Club. She served in several different capacities and had numerous honors.
She is survived by son - Patrick James (PJ) Dudley and wife America, sisters - Wendy Wilbur and husband Woody, Charlotte Smith and husband Robert, brother - Thomas Roche, and several nieces and nephews.